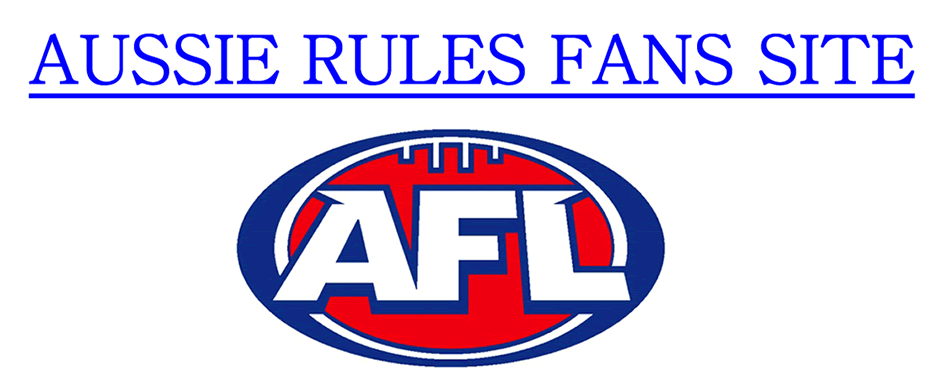 This site is dedicated to the AFL fans who support their clubs week in week out and who's loyalty and support enables this great game to continue and grow.
Through this site you are now able to voice your opinion about where this great game is heading, where changes should be made, who should run the game, who should coach your team, how much players should be paid, rules that need to be changed, who should and should'nt be playing in your clubs and where referees have got things wrong in matches played etc. Please go to the comments page for your valued say in AFL's future.
This site also has dedicated club pages where you the loyal club follower can show your passion and dedication with a monthly fan photo opportunity or comment on how your club is performing or where they have got it wrong.
Club Pages
General Pages
___________________________________
Copyright ©
April 2016 _________________________________________